We deliver strategic agility
Learn how to sense and adapt to change in the environment and continuously build customer value. 
Start less, finish more 
We live in a culture of overcommitment, and most organizations are burdened by "initiative overload" — too many zombie projects that take on a life of their own. We help you ruthlessly prioritize the business outcomes that will transform your organization.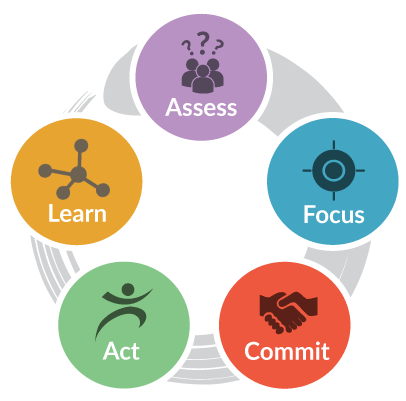 Execute rapidly and reliably
Strategy is not a plan to be executed, but a hypothesis to be continuously tested and validated.
Through a repeatable five step cycle, teams quickly gain clarity on what matters, align on next actions, and rapidly execute through disciplined experimentation. 
Get focused and align your team on results
Our training programs are designed to deliver coherent and actionable OKRs. Translate your current strategy, priorities, goals, and initiatives into high-impact objectives with specific results and accountabilities.
Keep a top-to-bottom focus on customer value.
Unleash the power of your organizational network by building shared OKRs.
Cultivate engagement, buy-in, & commitment from your team.
Pivot quickly and powerfully when your market changes.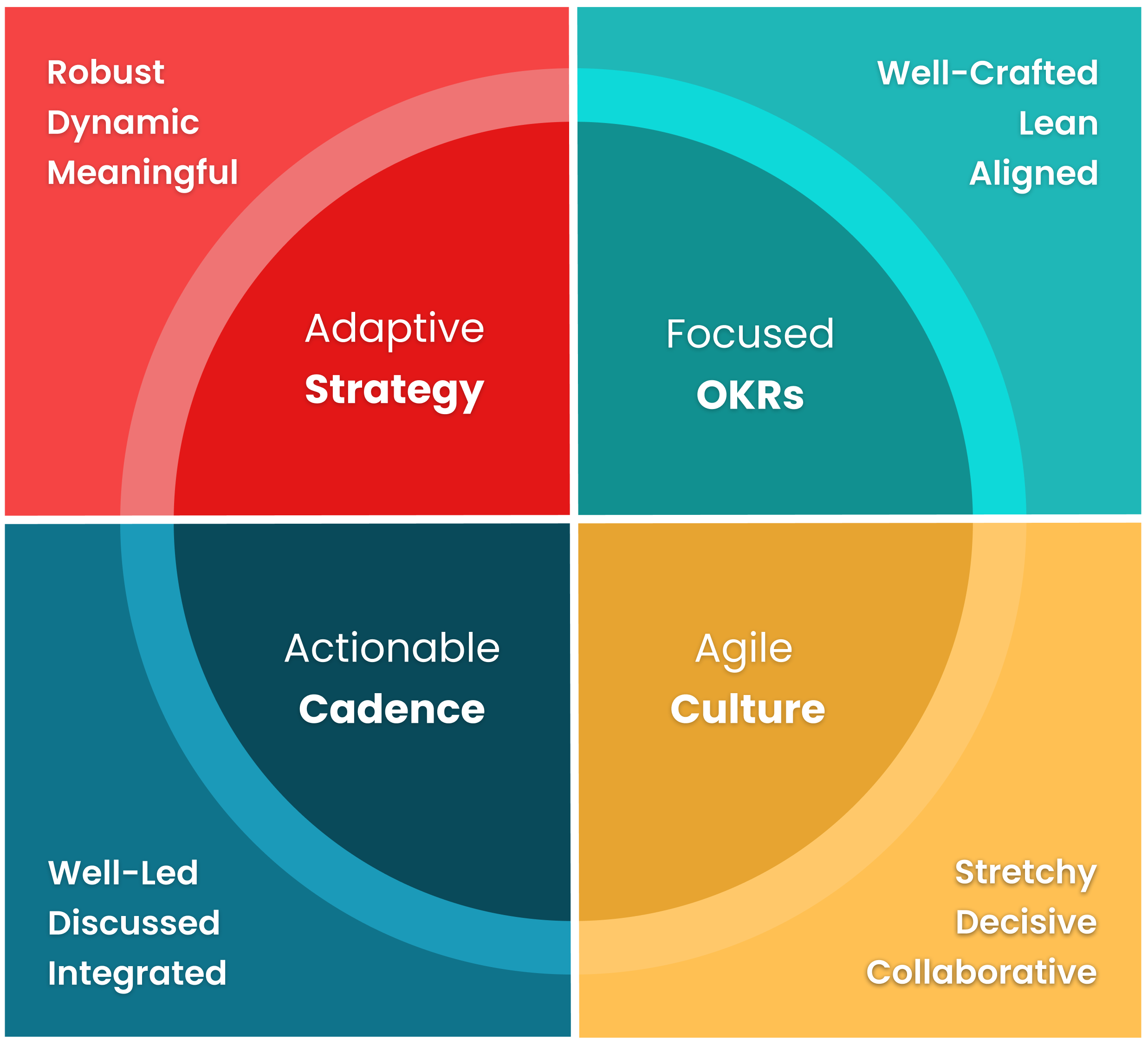 OKRs are not just another methodology to adopt. It's a shift in your organization's paradigm. To be effective, OKRs must support and be supported by your organization's strategy, culture, and mindset. It's why our training packages are designed to help your team embed OKRs into your DNA.  
Our approach to OKRs is comprehensive
What our clients are saying
"This has changed the level of the conversations we have. We start from the change we are trying to make in the world, not just the work that needs completing. The focus on impacts over tasks has increased."
— CEO, Global Climate Change NGO
Ready to accelerate with OKRs?
We team up with organizations who want strategic focus and dynamic execution.

Agile Strategies is a boutique OKR consultancy based in Boulder, Colorado. We've researched, tested, and integrated the best strategy management tools to help you build and sustain an agile business. We help leaders become more agile so they can stay focused achieving their vision.