About Our Strategic Planning and OKR Workshops
In our immersive OKR Training workshop, you'll learn how to apply the tools and techniques of Objectives and Key Results (OKRs) used by Intel, LinkedIn and Google employees to sense and respond quickly to disruption and opportunity while creating greater focus and alignment in your team. You'll gain practical know-how for addressing real-world complex business problems with greater agility.
Whether your organization is competing in a highly volatile market, or just needing to execute business strategy and goal setting more effectively, OKR is a great way to ensure that teams stay focused on what matters to the customer, while maximizing creativity and efficiency. Developed in high-growth Silicon Valley firms, the practice of using OKRs has spread to other industries and non-tech companies including Patagonia, ING Bank, The Guardian, Target and many government agencies. OKR is an easy to learn, rapid feedback process that engages each team's perspective and creativity.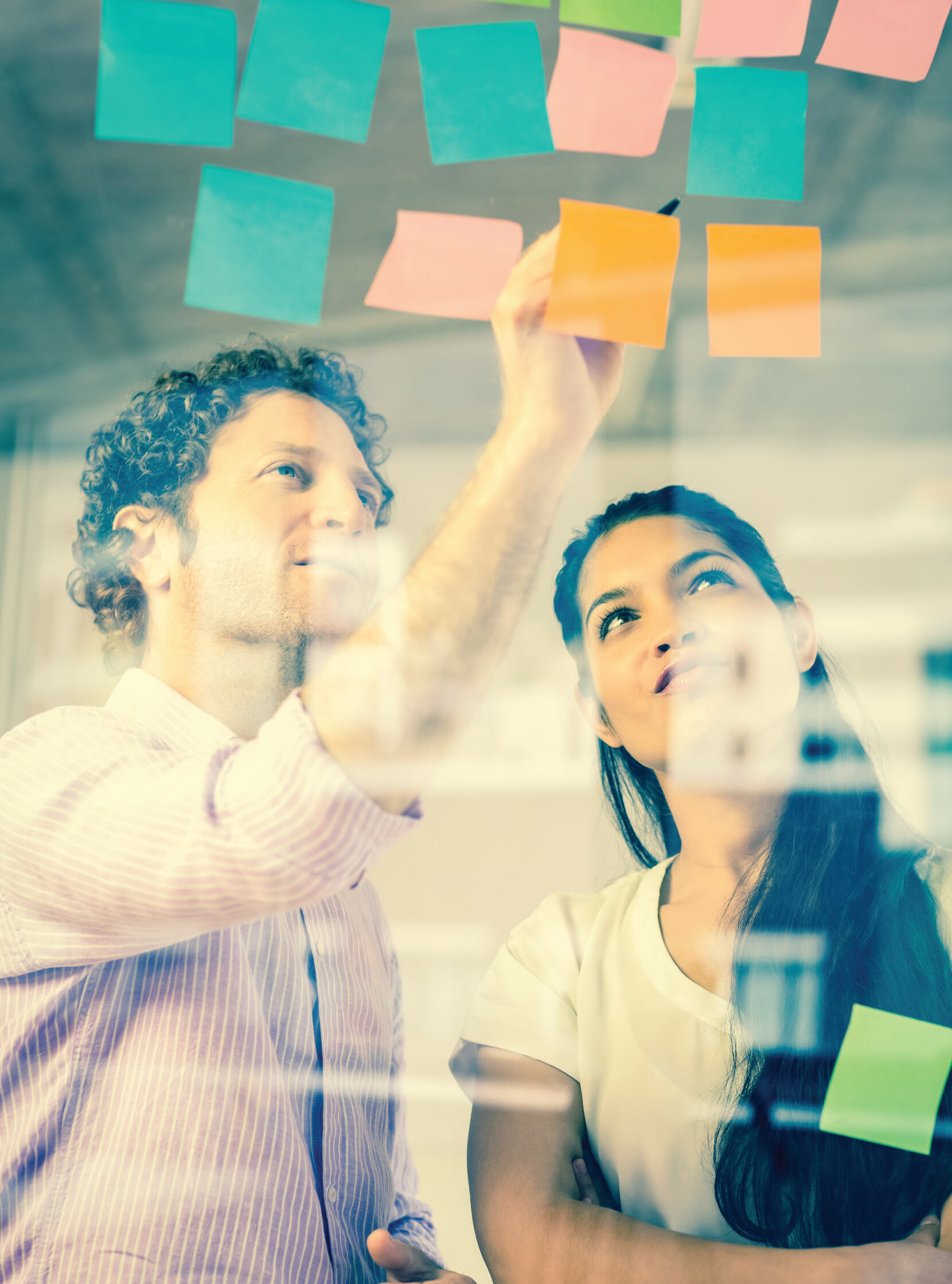 Based on decades of experience in strategic planning, leadership development, project management, and performance management, the Agile Strategies Toolkit™ is a breakthrough strategic management system. It's a practical, step-by-step process to help you build and sustain an agile business. You'll learn best practices and insights from strategic planning, agile software development, lean manufacturing, balanced scorecard, leadership development and organizational learning. You'll learn how to:
Avoid the limitations of traditional strategic planning approaches.
Address uncertainty, disruption, and opportunity faster.
Set stretch goals to meet growth targets.
Engage your team to create Objectives and Key Results (OKRs).
Create outcome-based metrics that keep the focus on the customer.
Translate OKRs into weekly action commitments.
Start Less and Finish More by minimizing work in progress.
Improve employee engagement, trust, and teamwork.
Choose the format that best fits your team's immediate needs:
Half-Day
OKR Workshop
Introduce your team to the basics of Objectives and Key Results to improve engagement and focus.
One-Day
OKR Workshop
Engage your business management team with in-depth exercises designed to create rapid feedback to maximize creativity and efficiency.
Two-Day
OKR Workshop
Transform your team with an immersive experience focused on your organization's specific needs..
Find out if the Start Less, Finish More workshop is right for your team, business, or organization.
Schedule a conversation with Dan Montgomery to learn more.